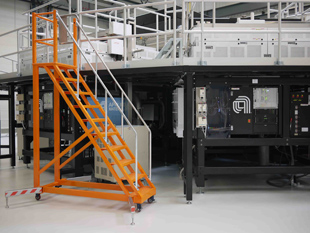 Part 1: Correcting the Context
Last week, AMAT announced that it would 'restructure' its SunFab business.
Official reasons for closing the product line provided by AMAT Chairman and CEO Mike Splinter included "competitive pressures from crystalline silicon… (that) did not allow the market to take off." Splinter also pointed a finger at government policy uncertainty, capital availability and utility-scale adoption.
Even though I have been on the crystalline side of the PV industry, Splinter and everyone else at AMAT associated with SunFab have my sincerest respect and sympathies in the face of this difficult decision. This business departure, however, is a major PV industry event and begs close scrutiny.
Post-mortem has begun
Following the SunFab announcement, Mark Osborne, Senior News Editor at PV-Tech, said it best when he observed, "The post-mortem has already begun on the news that Applied Materials would stop selling its turnkey 'SunFab' thin-film manufacturing lines." Questions and scouring observations that have followed (e.g. from Betasights, EE Times, GreenWorld Investor, VentureBeat and many others), however, have focused on technology capabilities as well as equipment and manufacturing costs.
Yes, SunFab customers had high manufacturing costs due to the capital cost of their SunFab lines. The low efficiency of the SunFab produced product and falling silicon prices, however, more likely acted as catalysts that gnawed on underlying SunFab problems.
Crystalline too competitive?
Notwithstanding Splinter's comments to the contrary, the PV market has continued to take off. Crystalline suppliers have been hard pressed to follow the market. Moreover, the PV market is not exactly cutthroat as compared to many other industries. The PV market is a stark contrast to the competitive and brutally cyclical semiconductor industry that AMAT is familiar with.
Rather than competitive challenges, many PV crystalline suppliers have been challenged by production issues over the last decade.
Since AMAT first entered the PV thin film market in 2006, crystalline silicon has faced highly publicized shortages in every stage of its value chain as the underlying solar market has tripled in size. Aside from slowing down to achieve just 25% growth in 2009 after decades at 35% per year, while facing a complete evaporation of the Spanish market in the process, Solar has been a booming market for the last half decade. Keeping an appropriate pace with demand – not getting spread too thin, and not waiting too long – has been an ongoing challenge.
As Greentech Media notes "No doubt, almost every PV manufacturer had to endure severe hardship for the first half of 2009… truth be told, much worse was expected back then." In fact, Greentech goes on to observe, "Many firms that were thought to be uncompetitive are alive and well today". Low -cost crystalline suppliers, however, have actually been somewhat stymied as they have faced market-acceptance challenges due to project bankability issues.
With this move to shutdown SunFab, AMAT is now putting all of its solar eggs in the supposedly fragile crystalline basket. That doesn't reconcile well with the original thin film domination plan.
Cost reduction in crystalline is like clockwork
Improvements in conventional crystalline PV efficiency levels and ongoing cost reductions are as inevitable – promising yet painful – in the solar industry as the sun rising in the East. Centrotherm, for example, a leading manufacturer of PV crystalline cell processing equipment, regularly provides enhancements to its products that offer conversion efficiency improvements of up to 0.4% or more per year. Notably, Centrotherm is also pursuing a different thin film technology from AMAT's SunFab.
(Anecdotally, it is intriguing that PV equipment suppliers like to bet on more than one competing technology horse.)
Cost reduction in the PV industry is so predictable that the German government has legislated annual FIT tariff reductions. Meanwhile, thanks in part to these ongoing cost and performance improvements, the PV market continues to take off and remains the envy of many other industries. Can we really blame the SunFab failure on some sort of competitive market surprise? Is there anyone remotely associated with the industry that realistically thought poly prices would stay over $400/kg? In fact, contract prices barely rose above $100/kg. Meanwhile, there were plenty of suppliers honoring contracts during the silicon shortage that were originally set in the $40/kg range.
All of this would have been well known to AMAT given their incredibly strong position in the semiconductor world.
Thin Film was supposed to dominate
Wasn't the basic premise of Thin Film that it would displace crystalline due to far greater competitive capabilities – not that crystalline was too competitive?
This appeared to be what AMAT was saying when it announced its original purchase of the SunFab business in 2006:
"Our combined knowledge and capabilities will enable us to bring a new level of expertise to these expanding (PV) markets … In solar cell manufacturing, we expect to help customers deliver higher levels of output at lower production cost."
From the current (expect it to be changed very soon) AMAT web site,
"We've chosen this technology for three important reasons. First, thin film silicon based processes offer the biggest cost reduction advantages."
So where did this brand new idea of crystalline being too competitive for AMAT success in thin film come from?
AMAT is very capable
AMAT is not a start-up. Their engineering and business talent pool is deep. AMAT's history is full of successful development of manufacturing processes for more than one uncertain market that experienced rapid cost declines. If the costs were out of line for SunFab, how did they get out of line?
That the price of polysilicon has returned to a level close to its historic average should not be a surprise. Continued cost reduction and performance improvements in crystalline technology might have been overlooked by other companies. AMAT, however, is the dominant player in semiconductor equipment manufacturing and has maintained that position with while following Moore's Law with its much more dramatic year-over-year cost manufacturing cost reduction than the PV industry.
What is the answer?
Were the incredibly capable and bright people at AMAT not all that smart after all? Or were there binding conditions that AMAT may have inadvertently helped create? Conditions that locked the SunFab business into a strategy that conspired against their best laid plans and execution?
Part 2 of Sunset for AMAT's SunFab will consider the strategic issues that may have unduly bound the business and ultimately been the biggest contributor to the demise of SunFab.