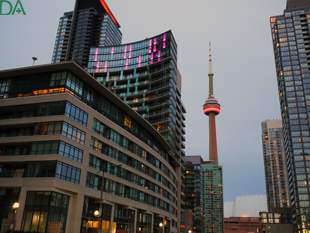 Attendance was way up for the Canadian Solar Industry Association's (CanSIA) annual Solar Industry Conference last week in Toronto, and was at least double that of last year. Virtually all of the presentations were very upbeat.
Major announcements at the Conference included MEMC's new plans for Ontario-based module manufacturing as well as the launch of CanSIA's Solar Vision 2025.
The mood wasn't all positive, however. Among other things, there were concerns expressed about the queue of solar 'capacity non-exempt' applications that are currently going through the transmission upgrade review process.
In addition, there were some concerns expressed about surprising criticism of the industry and Ontario's Green Energy Act by a few local columnists and bloggers. These opinion pieces often try and assign responsibility to the nascent industry for costs of refurbishing Ontario's massive, aging grid.
Moves at the Conference to counter the often misplaced criticism started with opening remarks from CanSIA's Chairman David Eisunbud. Eisenbud noted that "Solar programming is not the cause of increased rates (in Ontario)."
CanSIA offers new vision
Designed to provide a consistent and cohesive industry platform, CanSIA's Solar Vision 2025 was unveiled to a full house. Solar's advantages as a peak power supply are underscored in the Vision document.
Key talking points in support of the Green Energy Act and Feed In Tariff include these important observations: 
New generation – independent of type – will cost more than existing generation
Extensive grid upgrades are required across Ontario, independent of the type of generation
Energy demands will increase as Ontario moves out of the recession
New demand is being created from electric vehicles and other innovations
Ontario's peaking grid challenge
These Solar Vision 2025 insights speak directly to challenges presented by the aging grid and the changing nature of Ontario's electricity demand.
A study conducted by Ernst & Young revealed that Ontario's peak energy costs from 2006-2010 approached $1.90/kWh during part of the day. The typical daily cost range is $0.29 to $1.89/kWh between 11 am and 6 pm.
Utilizing solar generation to offset peak demand, even at the highest current FIT rate class, compares very favorably with these actual incurred costs from conventional generating plants.
With Ontario's recession influenced industry downturn, electricity demand is expected to become 'peakier'. Mounting solar generation directly at the point of demand eases pressure on a strained grid and reduces demand for high cost peaking supply.
An outage triggered by a tansformer fire that affected most of Toronto this past July underscored the strain faced by Ontario's aging grid. The first publicly-owned utility grid in North America, Ontario's grid is one of the oldest and largest in the world. In 2008, the majority of Hydro One's transformers were past their economic life and almost a quarter were over 50 years old.
Much of the debt incurred to build the now aging infrastructure has still not been paid off decades later. When Ontario Hydro was restructured in 1999, close to $20 billion in stranded debt – largely incurred to build nuclear power plants – was transferred. As of March 31, 2010, this unfunded liability was $14.8 billion.
The solar industry cannot reverse problematic investments in the past, but does offer hope for the future through new jobs in a new industry that provides distributed assets which can offset high peak power costs.
MEMC and SunEdison reveal new strategy
Speaking of new jobs, Ontario's domestic content requirements continue to drive new industry strategies and alliances  in the solar industry.
Speaking at the conference on Monday, Jason Gray, Vice President and Country Manager at SunEdison, a subsidiary of polysilicon manufacturer MEMC, provided the Conference's major supplier news by announcing a decision to manufacture modules in Ontario. The modules will be produced at the Flextronics facility in Newmarket, Ontario. Production capacity is planned to start at 50 MW and ramp to 200 MW.
MEMC's announcement comes on the heels of module manufacturer Suntech's decision to utilize Ontario produced polysilicon for domestic content compliance.
Ontario's domestic content requirements have thus prompted a module maker to pursue locally produced polysilicon, and have prompted a polysilicon maker to begin locally producing modules.